Stripe Knit Golfer
Our striped golfer forms part of our first knitwear collection 
Made from black and white 100% cotton and is a lightweight knit.
Featuring a button closure at the neck
This is another transeasonal piece which has been designed to be worn throughout the year. 
Hand knited in Cape Town 
Gender neutral always 
Customer Reviews
09/17/2021
Gender Euphoria
I find so much joy and comfort in how I am able to express my gender with this jersey. It looks amazing, feels great, and give me so much joy.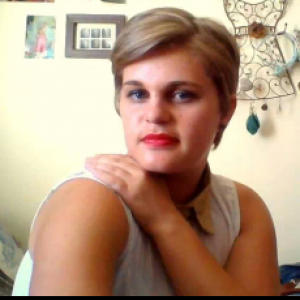 CC
Chantelle C.

South Africa
09/03/2021
Stripe knit golfer
The golfer is well made, it is just loose around the neck. I wish it were better fitting around the neck. There is a lot of room where it should be tighter fitting
Lesedi M.

South Africa
08/23/2021
Stripe Knit Golfer Review - Alu Ravele
I feel great and I get a lot of compliments . They item stands out
Alu R.

South Africa
08/18/2021
My Go To Piece
I am sure and confident about myself! The piece feels right for every single occasion. LOVE LOVE how it also feels good on my skin, the softness of the cotton is just perfect!
Katleho M.

South Africa
08/16/2021
Stripe knit golfer
Fantastic. The quality is superb, it's already one of my favourite items of clothing.
Tariq E.

South Africa