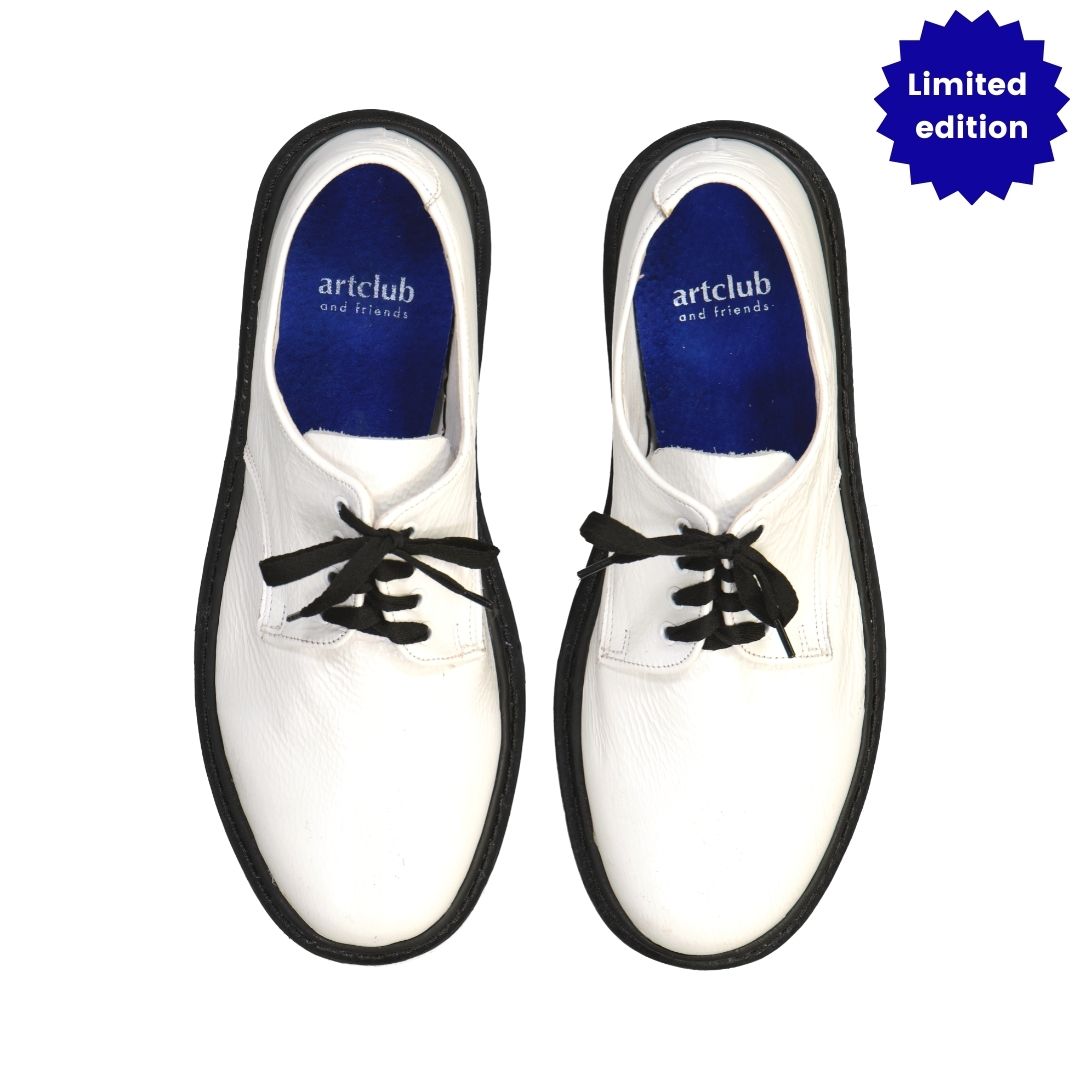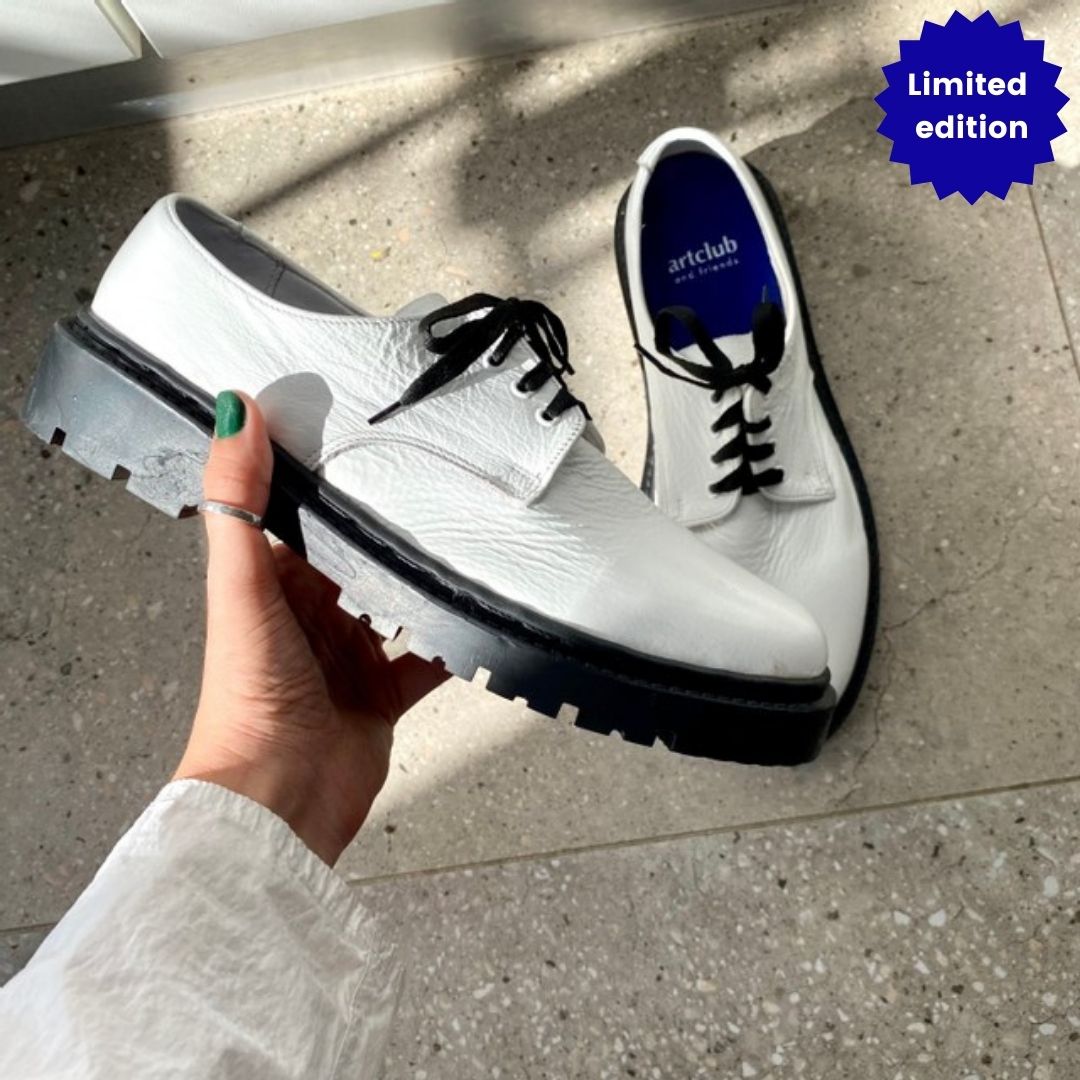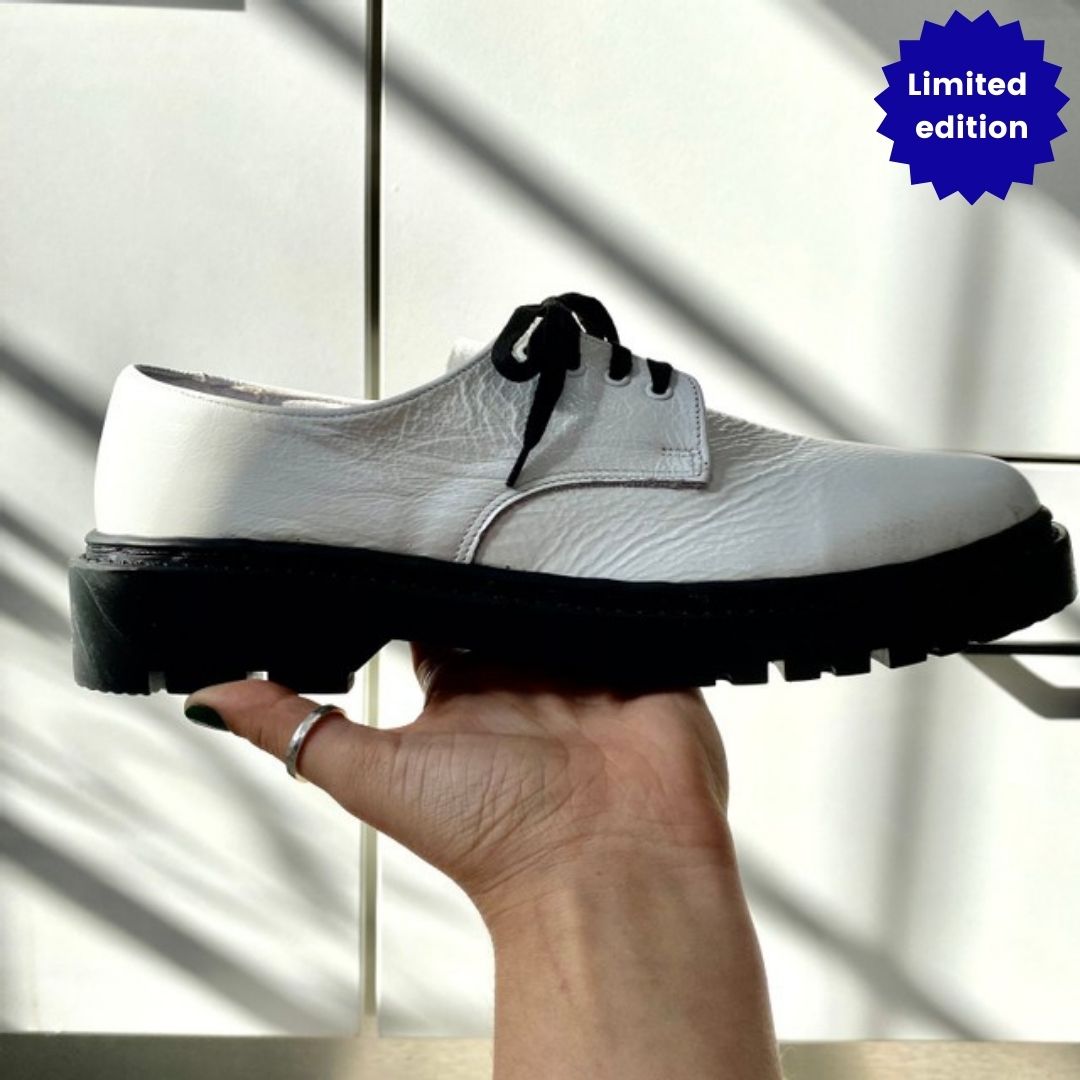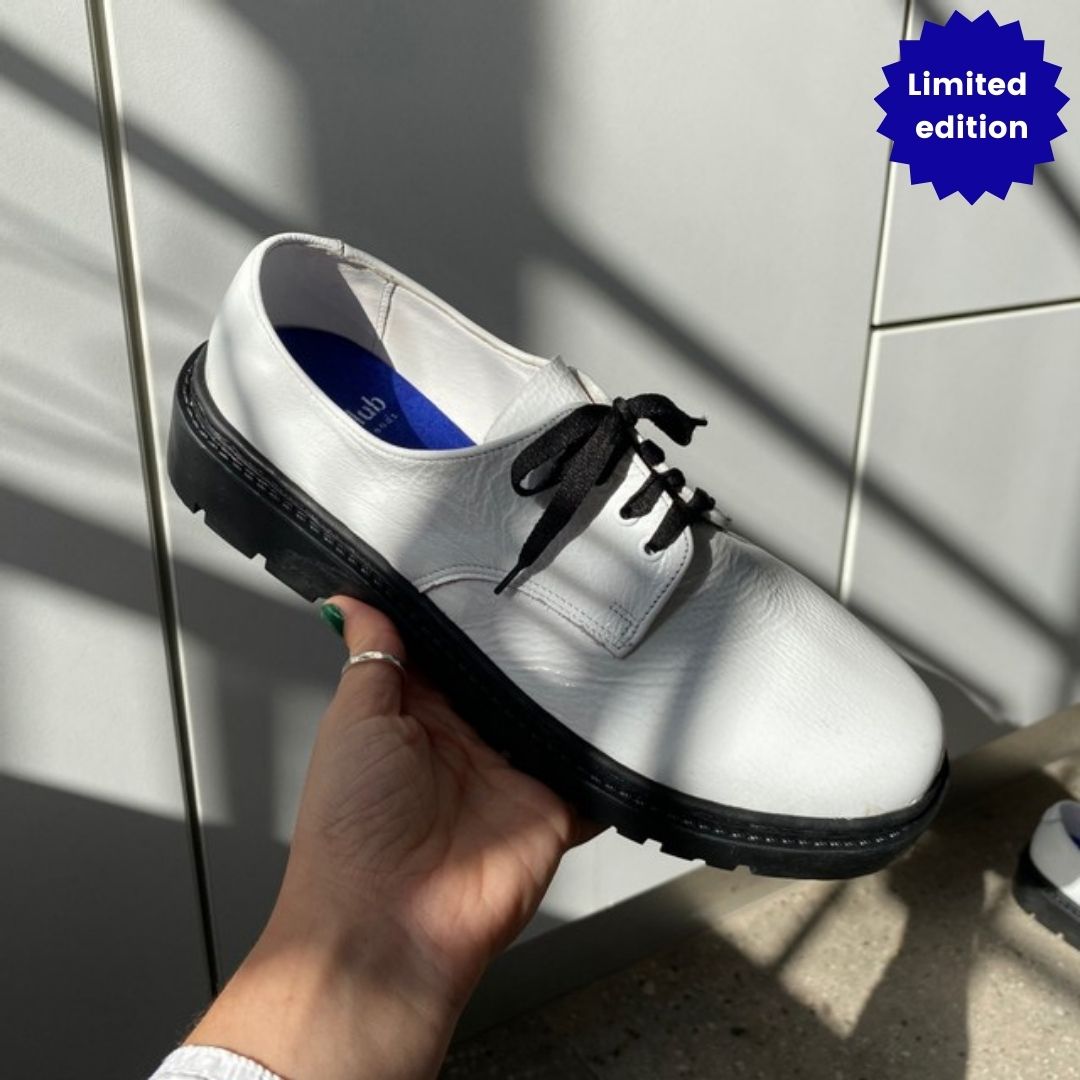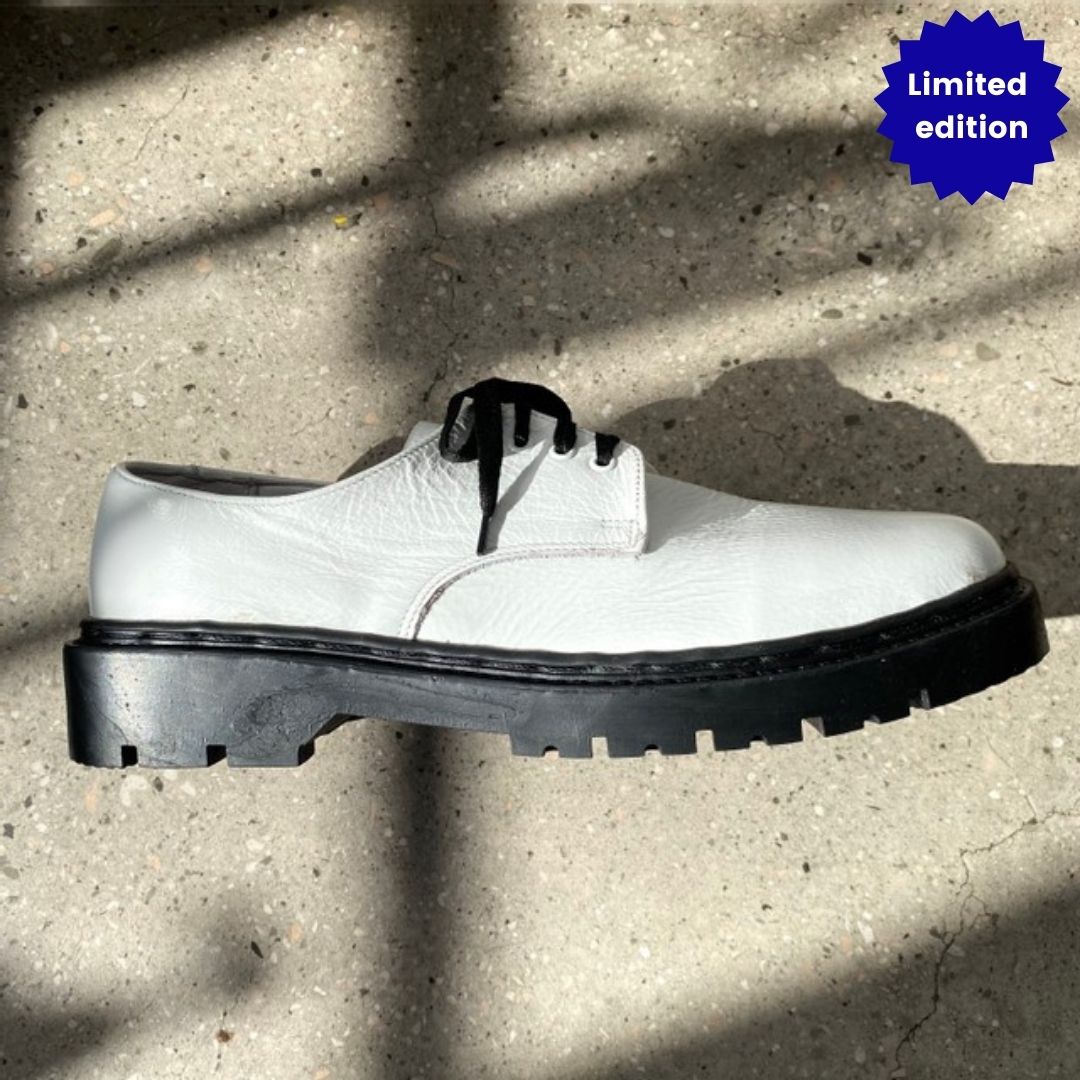 Introducing our second iteration of our PROJECT// forever shoes. PROJECT 2// has been created from a textured white patent leather outer with our signature royal blue suede leather on the inner sole. 
Please note: each pair is hand-made and not machine made. Embrace the small differences between each pair. 

Benefits: 

Cut from 100% a-grade leather (uppers and inner lining)

Constructed and hand-stitched in Johannesburg

Gender-neutral

Limited quantities available

Foam lining that increases the comfort and allows for long wearability.

If you are a half size please size up not down.

Due to the limited units created we cannot guarantee we can exchange them if you'd like a different size but we can always exchange them for store credit.
Shipping:
Local orders: 1-5 working days
International orders: 5-14 working days.
View our full shipping policy here